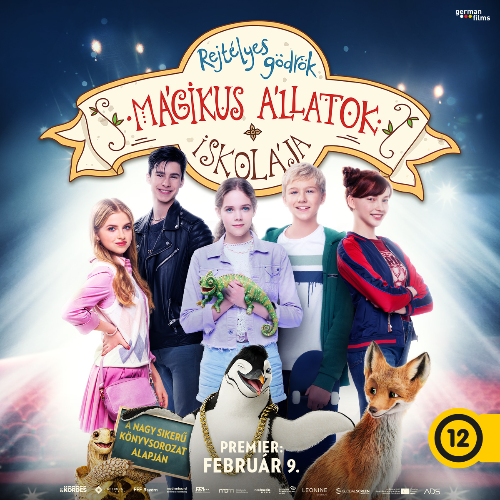 Die Schule der magischen Tiere 2
family, adventure, comedy (12)
Original Title:
Die Schule der magischen Tiere 2
Directed by:
Sven Unterwaldt Jr.
Starring:
Emilia Maier, Nadja Uhl, Marleen Lohse, Milan Peschel, Justus von Dohnányi
Running time:
1 hour 43 min.
---
Brief description
Follows Ida and Benni, who attend to The Winterstein School, which is no ordinary school, and must team together with their magical animals to solve the puzzle of mysterious holes that appeared on the school grounds.
Booking
10:00

12:00

14:00

16:00

18:00

20:00

Saturday

April 01

Sunday

April 02